South Florida Folk Festival news and info
The South Florida Folk Festival is one of the greatest fests and most unique fests in all of Florida  The 2015 South Florida Folk Festival in FL should be a great event in January 2016. Dont miss it!!
So what do you think about the South Florida Folk Festival?? Leave a comment below to rate this festival, add updates, and discuss the South Florida Folk Festival
Vote on the South Florida Folk Festival for top event in 2015 by liking this event or posting about it on facebook, or via a comment here or on our Facebook page and letting your voice be heard for the 2015 Best Festival bracket Challenge.
The 2015 South Florida Folk Festival in FL should be a great event in January 2016. Dont miss it!!
Top events at the South Florida Folk Festival
8 Best reasons South Florida Folk Festival 2016 will be unique and CAN NOT be off your calendar..
Gathering Time – www.gathering-time.com (New York)
Kate Isles and Bill not from Bill and Ted's excellent Minnesota event – www.billisles.com (Minnesota)
Dave Nachmanoff – www.davenach.com (California)
Jack Williams – www.jackwilliamsmusic.com (Arkansas)
Passerine – www.passerinemusic.net (Sarasota, Florida)
Steve Gillette & Cindy Mangsen – www.stevegillette.com (Vermont)
Phish is a great jam band!
Zoe Lewis – www.zoelewis.com (Massachusetts)
Address of South Florida Folk Festival
If you'd like to attend the festival, here's all the information you'll need for this great event.
3109 East Sunrise Boulevard
Fort Lauderdale, Florida
South Florida Folk Festival history
The rich history of the south Florida Folk festival
2014 SOUTH FLORIDA FOLK FESTIVAL
Saturday, January 18 and Sunday, January 19, 2014
11:30 am to 10:00 pm Saturday
12:00 noon to 10:00 pm Sunday
Hugh Taylor Birch State Park, Fort Lauderdale
PRESERVING THE PAST TO HELP BUILD THE FUTURE
Welcome to the 2014 South Florida Folk Festival. The South Florida Folk Festival is presented by the Broward Folk Club. Since its inception in 1992, the Festival has been a combination of a music fest, family reunion, community gathering, and weekend musical retreat. This year marks the 20th anniversary, and we are thrilled to be able to bring the South Florida Folk Festival back as a two-day event in a park setting.
Hugh Taylor Birch State Park
Fort Lauderdale, Florida 33304
PERFORMING ARTISTS (Many of Whom are Nationally Known):
2 Guys (Former Members of The Highwaymen) – www.2guysharmony.com (Florida)
Amy Carol Webb – www.amycarolwebb.com (Florida)
Andy Wahlberg – www.harpguitarguy.com (Florida)
Annie Wenz – www.anniewenz.com (Florida)
Ashley Gang – www.ashleygang.com (Florida)
Austin Miller – www.austinmillermusic.com (Florida)
Bill & Eli Perras – www.bluesgotus.com (Florida)
Bing Futch – www.darkstudios.com (Florida)
Colleen Kattau – www.colleenkattau.com (New York)
Doug Spears – www.dougspearsmusic.com (Florida)
Dusty Road Rangers – www.reverbnation.com/dustyroadrangers (Florida)
Elisabeth & Lon Williamson – www.elisabethwilliamson.com (Florida)
Ellen Bukstel – www.ellenbukstel.com (Florida)
Flagship Romance – www.flagshipromance.com (Florida)
Friction Farm – www.frictionfarm.com (South Carolina)
Grant Livingston – www.grantlivingston.com (Florida)
James Fred Durst – www.jamesdurst.com (New York)
Jennings & Keller – www.jenningsandkeller.com (Florida)
Joel Zoss – www.joelzoss.com (Florida)
Larry Mangum – www.reverbnation.com/larrymangum (Florida)
Marci Geller – www.marcigeller.com (New York)
Marie Nofsinger – www.myspace.com/marienofsinger (Florida)
Matthew Sabatella & the Rambling String Band – www.balladofamerica.com (Florida)
Mickey Clark – www.mickeyclark.com (Kentucky)
Mindy Simmons – www.mindysimmons.com (Florida)
Peters Road Swamp Blues Band – www.myspace.com/petersroadswampbluesband (Florida)
Roadside Revue – www.roadsiderevue.com (Florida)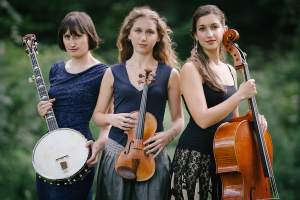 Rod MacDonald – www.rodmacdonald.net (Florida)
Samuel & Caleb – www.reverbnation.com/samuelandcaleb (Georgia)
Scott & Michelle Dalziel – www.dalziel.net (Florida)
Silver Nightingale – www.silvernightingale.com (Florida)
Steve Greenberg (Florida)
Steve Wildey & John Terry – www.cdbaby.com/cd/wildey2 (Florida)
Tal Naccarato – www.talnaccarato.com (New York)
Tret Fure – www.tretfure.com (Virginia)
Valerie C. Wisecracker and the Walking Catfish – www.wisecracker.net (Florida)
THIS YEAR'S FESTIVAL
We welcome music loving fans to experience and enjoy great acoustic music performed by exceptional Florida-based and national musicians. The Festival is a celebration of many unique folk traditions. The Festival will feature:
• Over 40 musicians performing on two stages
• Songwriting Competition
• Workshops led by performers
• Jam area for those who enjoy playing
• Food and Crafts Vendors
• CD Sales
• Raffles
OUR THEME IS PRESERVATION
•Enjoy the lovely pristine setting of Hugh Taylor Birch State Park, an ecologically/environmentally friendly nature center dedicated to preserving the subtropical coastal habitat that once covered southeast Florida.
We are assisted this year by our co-sponsor, STOP (Sea Turtle Oversight Protection), a wildlife organization dedicated to protecting the natural habitat of sea turtles and thus ensuring the ongoing preservation of this endangered species.
The Broward Folk Club's ongoing goal is to preserve our rich American heritage/ tradition of song and story into the next century.
Working together, we can ensure that Florida's many riches… both cultural and environmental… will continue for the enjoyment of future generations.
TICKETS: Advance ticket sales are going on NOW. Buy them here: http://www.southfloridafolkfest.net/SFFF/Tickets.html
Note: There will be a limited number of advance sale (discounted) seats available. We urge you to buy your seats early. You MUST be a current active member of the Broward Folk Club to purchase seats at the BFC Member rate (one seat if you are a single member, two seats if you have a family membership).
SFFF is alive and thriving, and we will see you in January. For further information including a complete schedule, please check out our website: www.southfloridafolkfest.net, or email soflfolkfest@gmail.com for further questions. See you all soon! With very best wishes to our wonderful music community,
On behalf of the Board of Directors of the Broward Folk Club
Arlene Boumel – President
Bob Singer – Vice President
Co-Directors – 2014 South Florida Folk Festival
www.browardfolkclub.com
https://www.facebook.com/events/636656156368802
Brother Sun, Gathering Time, Hardin Burns, Harpeth Rising, Passerine and David Roth headline the 2015 South Florida Folk Festival. Presented by the nonprofit Broward Folk Club, the festival takes place Saturday-Sunday, Jan. 17-18. More than 40 musicians will perform on two stages at Fort Lauderdale's Hugh Taylor Birch State Park (3109 E. Sunrise Blvd., just west of A1A) over the weekend.
Since its inception, the festival has been a combination of a music fest, family reunion, community gathering, and weekend musical retreat, according to the festival's organizers. In addition to the festival's headliners, a number of Florida-based musicians and other national touring acts are slated to perform. These include Alan Bradford, Jon Brooks, Ellen Bukstel, Carlos and Carlos, Steve Chizmadia, Brad Cole, Freebo, Friction Farm, Marci Geller, Jennifer Hajj, Matt Harlan & Rachel Jones, Kiya Heartwood, Laura Heintz, Lara Herscovitch, Jennings and Keller, Josh Joffen, Eileen Kozloff, Mara Levine, Rod MacDonald, Elaine Mahon, Jed Marum and Rickey Pittman, Paddy Mills, Moors & McCumber, Zoe Mulford, Shane Myers, Marie Nofsinger, Murray Palmetto's South Florida Swamp Show, Heather Pierson, Pinkslip Duo, Jefferson Ross, Dave Rowe, Spirit Wing, 2 Guys (former members of The Highwaymen), Mare Wakefield and Nomad, and James Welton. Some of the performing artists also will lead workshops, while there also will be a jam area for those who enjoy playing traditional folk and other acoustic styles of music. Campfires also are planned for both evenings after 8 p.m.
12 Artists, Duos Featured in Singer-Songwriter Competition
Kicking-off the weekend's musical festivities on Saturday, Jan. 17, from 11:30 a.m. to 1:30 p.m., will be the 12 finalists in the 2015 South Florida Folk Festival's singer-songwriter competition, each of whom will perform two songs. They are Marc Douglas Berardo, Adam Burrows, John Butler, Kate Callahan, Robin Greenstein, Christopher Mark Jones, The Levins, Nicole Noel & Chance Meyer, Jan Seides, Martin Swinger, Debbie Tassone & Gary Frost, and Dan Weber. Three winners selected by a panel of judges will each receive the Vic Heyman Songwriting Award – a cash prize and an invitation to perform at next year's festival. In addition, winners and runners-up may be afforded the opportunity to play 'in-the-round' during the festival's second day on Sunday, Jan. 18.
The songwriting competition is co-presented by Reba Heyman. Along with her late husband, Vic, Reba has been an integral part of the folk community in South Florida and nationally for many years. The couple has been known for decades for their generous financial backing of folk festivals and artists. They formerly ran a concert series in Rockville, Maryland known as Vic's Music Corner, have established a scholarship fund for artists, and served on the boards of several music festivals.
BANNERforweb4For more information on the festival, which is co-sponsored by Sea Turtle Oversight Protection (STOP), and to order tickets in advance, visit www.southfloridafolkfest.com.
www.facebook.com/BrowardFolkClub
www.southfloridafolkfest.net
The South Florida Folk Festival has a rich history in Fort Lauderdale and is one of the most amazing extravaganza in Florida. You can't miss out on the festival that is going to break all the rules this year in one of the most anticipated festivals the state has seen in years.
To visit their official site, please visit them at http://www.southfloridafolkfest.net/
SFFFSouth Florida Folk Festival, Fort Lauderdale, January 17-18
Come see us (along with some great songwriters from all over the country) on the Banyan Stage at Hugh Taylor Birch State Park, from 11:30 to 1:30 on Saturday January 17, for the Singer-Songwriter Competition at the SFFF! And then on Sunday, we'll play in the round with the other finalists (either on the winners' stage, or…not). Details on our News Page. Tickets here.
Top reasons to check it out and particulars
EVENT DATE: January 17-18
EVENT LOCATION: Fort Lauderdale
VENUE: Hugh Taylor Birch State Park
ADDRESS: 3109 East Sunrise Boulevard, Fort Lauderdale, FL
ADMISSION FEE: $30 in advance for a day at the festival; $35 at the door
Comments
comments