Naukabout festival is always an amazing event each August
While you may have heard some buzz about the The Naukabout festival you will want to read some of the facts that make it one of the most loved events in the greatest city in the nation!  Read below for the top 8 reasons you don't want to miss out on the fun and excitement at this great event! The Naukabout Festival is one of the largest summer event in Massachusetts.   It is a celebration of music, food, art and beer that features local seafood and more.
The musical line-up always features a mixture of local, regional and national acts. In the past this has included: Rusted Root, Ryan Montbleau Band, David Wax Museum, Jukebox the Ghost, Zach Deputy, Pete Francis and Braddigan from Dispatch, Adam Ezra Group.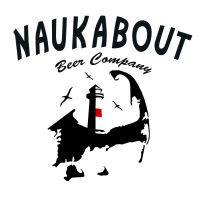 Address of The Naukabout festival
1220 Nathan Ellis Hw
East Falmouth, Massachusetts, 02536
United States
The Naukabout Dates
The The Naukabout festival is held August each year
Top 8 reasons to go to the The Naukabout festivities
Seafood

Experience
Naukabout
Beer Beer and more Beer
Main Stage events
Stage and layers
Side Alley
Chugs and hugs
The Naukabout celebration Genre
Music festival, Arts festival, Food or wine
Top 5 words associated with the fest
Naukabout

Cape Cod
Craft Beer
Social
Good
Vending Options
Yes – some spots open but vendors are prohibited from sales using the festival name
Website
naukabout.com
August 2014 the Naukabout Beer Co will hold its sixth Naukabout Festival at the Barnstable County Fairgrounds in Falmouth.
The Naukabout Music Festival is an annual music festival held on Cape Cod. The festival is produced by Naukabout. The festival takes place at the Barnstable County Fairgrounds, the site of the Annual Barnstable County Fair. Proceeds benefited the nonprofit organization the Elias Fund in 2008 and the Fresh Air Fund in 2009 and 2010.
via Naukabout  – Wikipedia, the free encyclopedia.
PARTNERS FOR YOUTH WITH DISABILITIES & SALLY TAYLOR
THE NAUKABOUT FESTIVAL
We had a blast at the 2013 festival! Planning for 2014 is underway. Stay tuned for more information.
Viewing page 1 of 10|Next Page
Acclaimed singer/songwriter Sally Taylor, daughter of James Taylor and Carly Simon, will make a special appearance performing with her music mentee Aline from Partners for Youth with Disabilities (PYD.)
Thanks for visiting. Feel free to keep scrolling and check out our story, learn about our beers and annual festival on Cape Cod or hop over to our News & Events to see what is happening in Naukabout nation. Oh, and make sure to join the conversation on Facebook, Instagram and Twitter.
Comments
comments